This park has some cool places with Cliffs over a river and the White Pines they have their are some of the southernmost White Pines there are!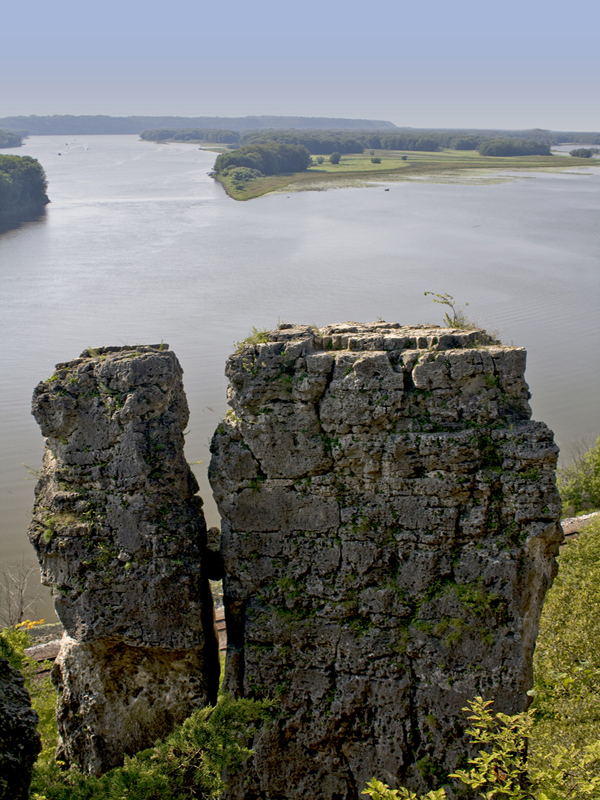 As you can see, there is natural Palisades in the state park for you to enjoy.
This park has many different kinds of animals for you to enjoy and different kinds of ways to view them. There's kayaking, a train, fishing spots, and hiking trails!
Some of the best campsites are here at Kankakee! Besides a river with lots of fishing and hunting areas, there's waterfalls and more to explore.
This park is only primitive camping which is perfect for those who want to really get away from technology and the greater population. There is also an interesting walkway through the trees for you to get above the treeline and to overlook the land.
The Giant City is truly giant and there's pathways through the rocks.
Something that makes Wolf Creek stand out is these little towers for goats to climb up and down.
The waterfalls at this park are truly unique for one to enjoy! It is also close to Starved Rock State Park.
There are even more waterfalls at this park and it is off a river. Enjoy the variety of activities and sceneries like canoeing, kayaking, waterfalls, canyons, horseback riding, and wildlife!
1. Shawnee National Forest (Garden Of The Gods)
Shawnee National Forest is know for being the Garden of The Gods, and it is a large area with lots of beautiful scenery!