Writing first began as a way to share stories, we gained hope from tales of conquests and marvellous feats as well as gleaned life lessons from warnings of demise and defeats. What kind of writing are you working on? As students, most often we are completing research papers and expressing ourselves through texts, yet there is a vastness to writing that should be shared and expressed. This blog post will bring in sources that mayhaps you know of, and perhaps you don't know of, as well as bring in a creative element so that self-expression and self-care may be more accessible.  
1. Purdue OWL

As a Psychology major, I began in MLA7 in high school and while I went to Parkland MLA8 was released, and after I transferred out I had to learn APA and forgot about MLA format completely, to top this off my Photography classes require MLA8 format, I was lost. Purdue OWL is, perhaps, the greatest resource to writing out there when learning a new format. It summarizes, gives the basics, and afterwards if you still have questions find a tutor or ask your professor for specifics. Every major has their own style and each professor has specific ideas about how to implement it. Learn the style then learn the professor! Here is a link to Purdue OWL Online Writing Lab.  
2. Blogging
This blog started off real rough, let me tell ya.  I was looking through some of the first posts and golly, they were sucky. Still great content though, that will never change. Aside from this blog post I have written blogs on Photography, personal storytelling, and Psychology, I also partake in a podcast and assist other organizations in email blasts and writing their content. Is blogging the format for you? It's a serious question, and if you think you have it in you, you should probably read the writersdigest.com Do's and Don't's.  
3. Creative Writing
Whoowhee this is a big un'! Creative Writing covers Novels to Poetry, Songwriting to Screenwriting, some consider blogging and journaling to be Creative Writing but for the sake of spacing out topics, I decided to focus in this section on Fiction and Poetry. A great source of information is oxforddictionaries.com that outlines several tips and tricks that are extremely useful!
First off, Fiction. What are some ways to get the creative juices running, how do you create an entirely new world with characters who have lives, memories, hopes, and dreams? There are many different ways to start this off, and the recommendation seems to focus on writing from your own experience first. In a way, journal, but don't journal. Let's say I was to write a story on a pharmacist who was trying to stop a disease. That's ridiculously difficult, what would I even call the drugs? I would have to spend hours of research just to start the short story. Instead, I should write about a group of individuals in the backcountry, they're lost, they're hungry, and they're scared, I know a great deal about camping so that's perfect! "Write about what you know" then later, "write about what you don't know".
Now Poetry, do you need to rhyme? NO! You don't! Again, "write about what you know"! Think of a song, the words themselves have a rhythm to them, follow that rhythm, express your own heartbeat, feel the keyboard or pen as your fingers write, there's a tempo, a beat, a meaning. You are communicating your story, you are expressing your feelings, you are using metaphors and examples, shorten them, lengthen them, use the lines to break apart the sentences, punctuation to extenuate the flow, and the length of each line to draw the eyes of the reader down. Maybe

Jerz's Literacy Weblog

may have some more tips and explanations for you to take  a look at though!
4. Journaling
Why Journal? There are benefits to journaling like processing, emotional maintenance, and mental well-being that affects sleep patterns, mood, and reduce negative symptoms. The postivepsychologyprogram.com has an entire article on the topic that is supported by studies that may convince you better than my word can. "Journaling requires the application of the analytical, rational left side of the brain; while your left hemisphere is occupied, your right hemisphere (the creative, touchy-feely side) is given the freedom to wander and play (Grothaus, 2015)! Allowing your creativity to flourish and expand can be cathartic and make a big difference in your daily well-being." See that? Let loose the right hemisphere! Give it freedom and independence, allow it's voice to burst forth in all of its glory. Stand tall readers! Your Right Hemisphere approaches and it has some thoughts for you!  
5. Grammarly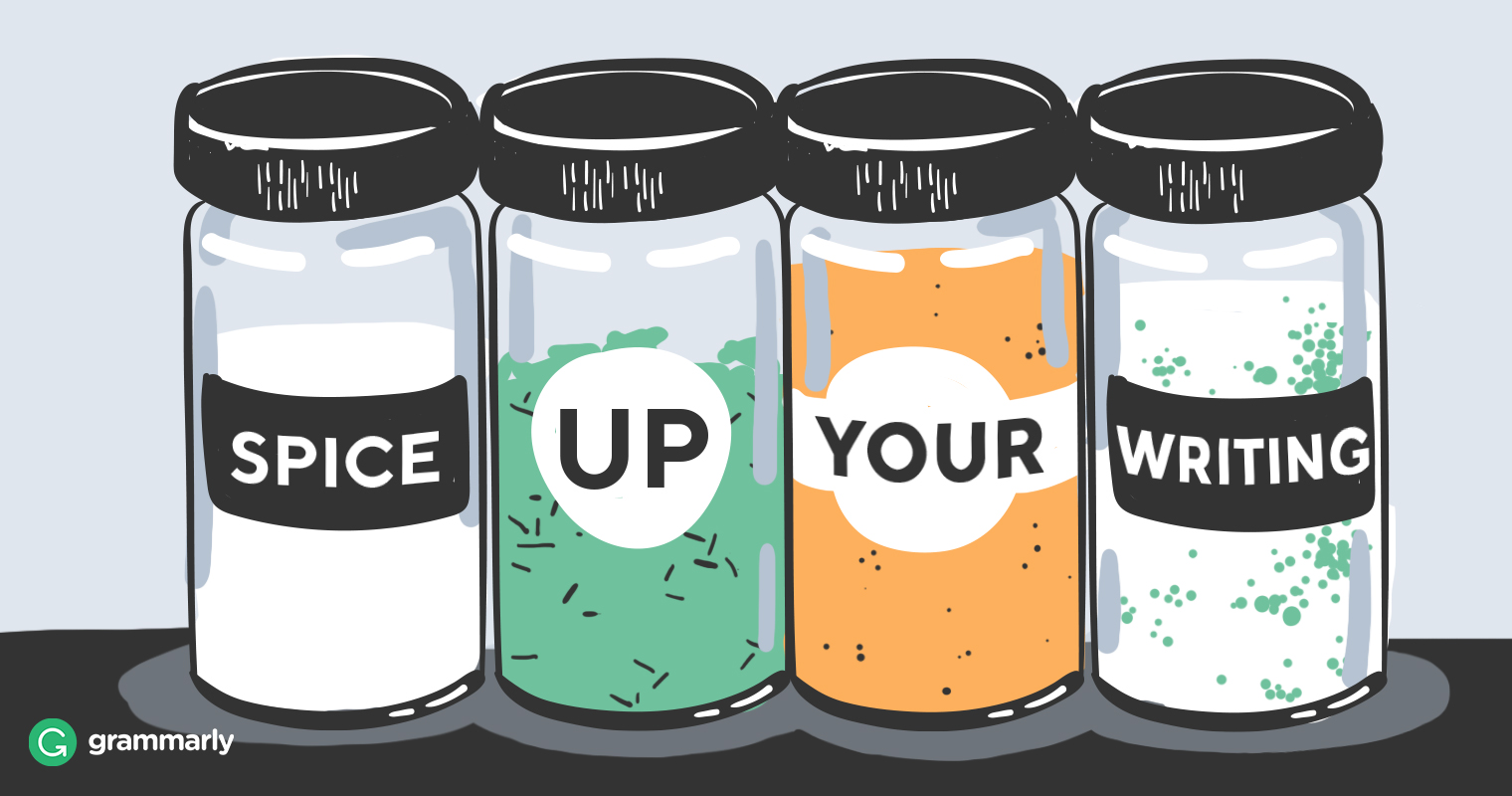 Need I say more. Here's a link: https://app.grammarly.com/