Despite Illinois being flat with lot's of cornfields, there are some locations that hiking would be memorable! Let's work from the bottom up, and hopefully there's a trail that you would like to check out! Also, in case you didn't know, most of these are found with the help with Alltrails App, currently my favorite way to document the trails I go on and it has the maps of many different trails!
There's quite a few trails at this State Park, my personal favorite is the Riverview Trail. This trail is a loop that goes in between a lake and a river, there's a few overlook points where you can see the river and the cliffsides, definitely worth checking out!
This trail has these small waterfalls, and is in the suburbs of Chicago! There are several trails in the area, with different waterfalls. What makes this location great is that it's close to a good number of UIUC students!
6. Dells Canyon and Bluff Trail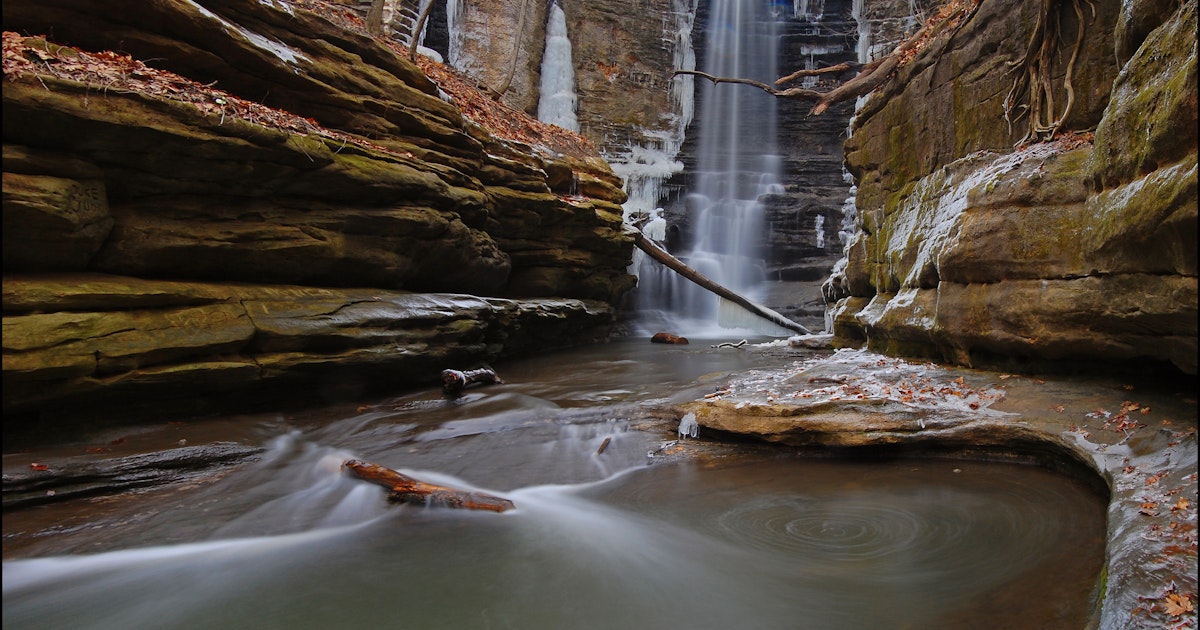 This is the trail to hike at Matthiessen State Park, it has waterfalls and an area to go rock hopping! If you are going to Starved Rock State Park then this is a good detour, and you can enjoy another great trail!
5. Starved Rock and Sandstone Point Overlook Trail
There is several waterfalls in the area, but this one may be less traveled then a few of the others. When traveling around Starved Rock State Park, make sure to place this high on your list!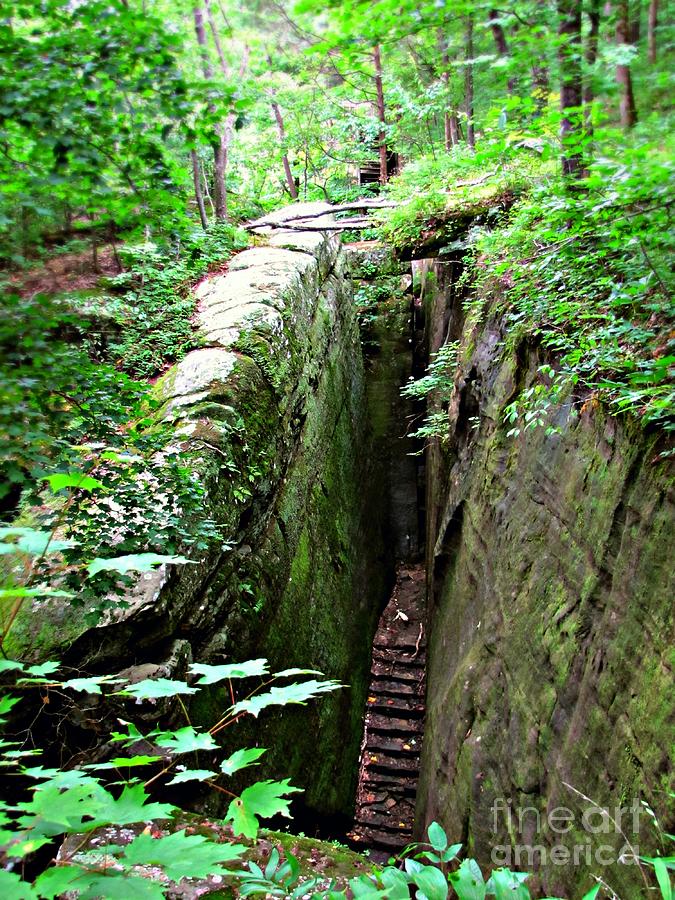 Rim Rock Trail doesn't have a lot of photos, but it is truly amazing. There is two small loops that make one bigger loop, and in part of it you are climbing down and around these huge rocks! Trust me, I've been there, and it was a ton of fun! An adventure you don't want to miss, Shawnee National  Forest has great deal to offer and this is one you should visit!
This Trail looks like it has some secret caves to walk around and explore. Not sure how the trail is shaped, but these caves are like no other! This trail is over by St. Louis, so if you're in that part of Illinois you weren't left out!
2. Garden of the Gods Observation Trail
When it comes to rock hopping and strange rock formations, Garden of the Gods Observation Trail is the place to go! A good view of the surrounding area, Camel Rock, and just a great place to sit down and relax, this trail earned it's place as #2!
There's not many other places like this one in Illinois, in fact this may be the only Cypress Grove in Illinois! Apparently you can even canoe here, which is a must. There are a plethora of birds that will fly around which makes great photo opportunities. This place is #1 for it's uniqueness and just being pure awesome!