Spring break is around the corner, and here we are with ideas floating around our head that it may be warmer, and we need someplace to be. Here's an assortment of locations that provide adventure and the outdoors! These are great locations outside of Spring Break as well.  
Camel Rock
Garden of the Gods is a beautiful location with vast, wonderful amounts of land to explore. It's part of the Greater Shawnee National Forest that contains a few other locations that will be included in this blog post. Camel Rock is that rock off to the right, it does resemble a camel! I've been there, and there are just so many fun activities around and places to climb it's unreal! Click here for more details. "Over the years, the elements have sculpted some of the most stunning and extraordinary rock formations known to man. This garden of sandstone sculptures and vast untouched wilderness was fittingly named Garden of the Gods. The park contains a variety of plant and animal life, adding to the scenic beauty of the Shawnee Forest. Garden of the Gods covers more than 3,300 acres of forest throughout the Southeastern Illinois counties of Saline, Pope and Hardin. There are also plenty of trails for backpacking and horseback riding, allowing nature lovers a welcome tour of what the lively environment has to offer."  
Giant City
Giant City is awesome because of the large walls of a natural stone formed over the years. It wasn't an actual city but it looks like it might have been one for giants! This is also in Shawnee National Forest, but you should click here for the information on this one. "With its breathtaking natural beauty and unlimited opportunities for outdoor recreation, a trip to Giant City State Park near Carbondale is sure to delight visitors of all ages. From camping and horseback riding to fishing and rappelling, it's an outdoor lover's paradise. Visitors will marvel at the many hiking trails. Especially popular is the Giant City Nature Trail, home of the "Giant City Streets" - huge bluffs of sandstone formed 12,000 years ago. Nestled in the Shawnee National Forest, Giant City State Park was named for the unique impressions made by its massive sandstone structures and a landscape like none other, with lush garments of fern, moss, flowering mints, hundreds of species of wild flowers and more than 75 varieties of towering trees. The Giant City Visitor Center provides interpretive displays on the geology, plants, animals and history of the park, and regional tourism information."  
Cache River State Natural Area
This has been a growing location in popularity for many reasons, primarily it has Cypres trees older than 1,000 years old. You are able to canoe and kayak around the entire area and see the state champion tree! Enjoy the waters and the multiple species of birds around the Cypress Grove, and click here for all the details. "Cache River State Natural Area is situated in southernmost Illinois within a floodplain carved long ago by glacial floodwater of the Ohio River. When the Ohio River adopted its present course, it left the Cache River to meander across rich and vast wetlands. Among the outstanding natural features are massive cypress trees whose flared bases, called buttresses, exceed 40 feet circumference. Many are more than 1,000 years old, including one that has earned the title of state champion bald cypress because of its huge trunk girth, towering height and heavily branched canopy."
Apple River Canyon State Park
Oh this one is quite a joy! Apple River Canyon State Park is full, and I mean full of amazing views from Cliffsides to Riverviews, it's a somewhat more secret location for people to visit. I really would like to recommend this one for it's unique qualities and unknown nature, click here for more. "Apple River Canyon State Park is in the hilly northwest corner of Illinois in Jo Daviess County near the Wisconsin border. Limestone bluffs, deep ravines, springs, streams and wildlife characterize this area. Once a part of a vast sea bottom that stretched from the Alleghenies to the Rockies, the scenic canyon area was formed by the action of the winding waters of the Apple River.
The park was established by the State of Illinois in 1932, and today consisting of 1,907 acres. Several other sites within Jo Daviess County are managed as part of the Apple River Canyon State Park Complex: Thompson and Salem Units, Iris and Jack Witkowsky Wildlife Area, Tapley Woods Natural Area, Hanover Bluff Natural Area, Hanover Bluff Nature Preserve, Wards Grove Nature Preserve, McKeague Unit Nature Preserve, Rall Woods Natural Area, and Apple River Canyon - Winston Tunnel Unit."
​​​
Castle Rock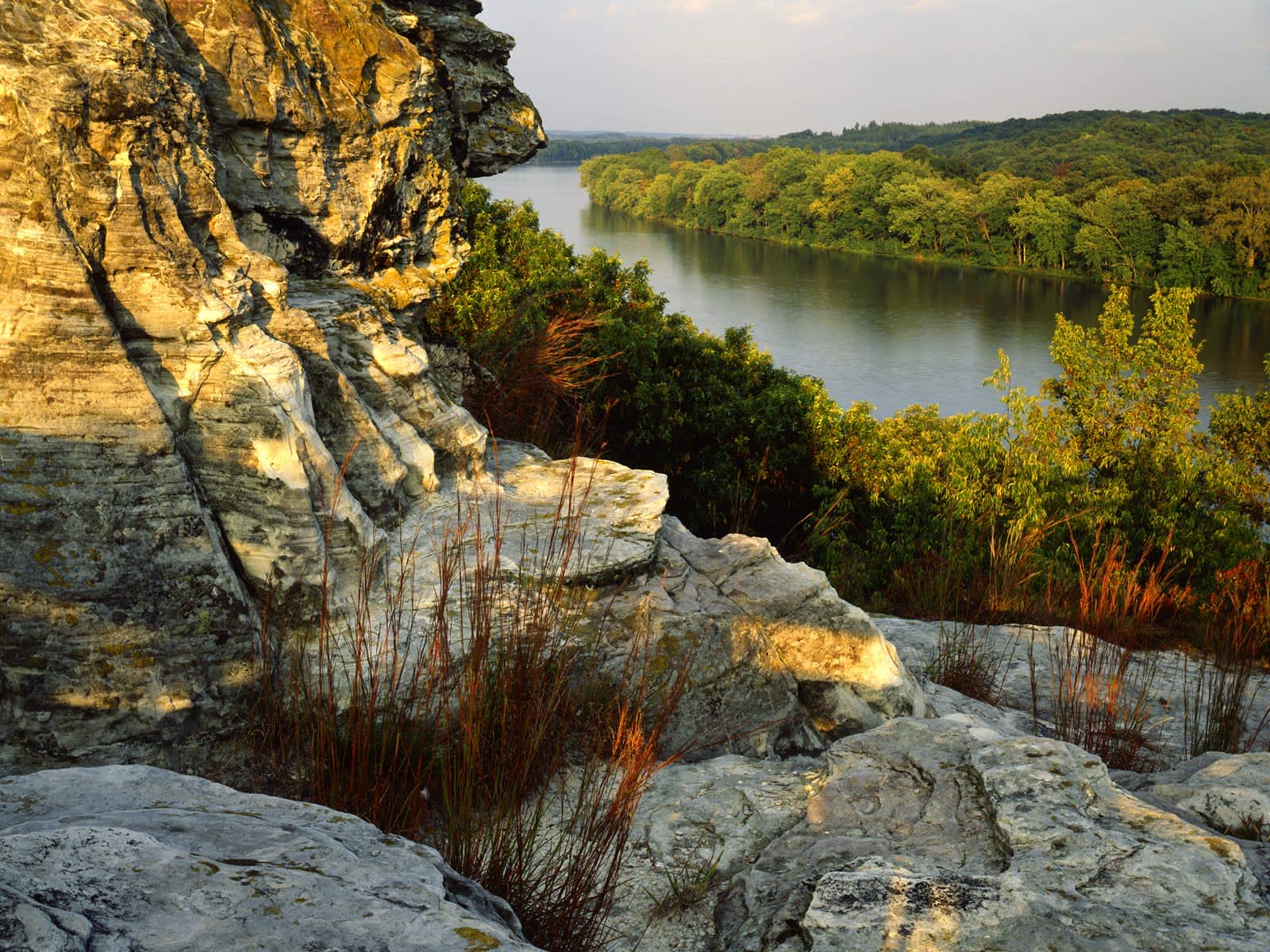 The campsite is only accessible by canoe or kayaking (or paddle boarding), which is spectacularly amazing! This is such a fabulous idea and remote area, only those who are truly committed to camping. In the area there is a walkway onto the top of Castle Rock and you can view the area around you and the vasts forests. Click here for more information. "Castle Rock State Park is located along the west bank of the Rock River in Ogle County, three miles south of Oregon, on Ill. Rt. 2. The park is centrally located in the Rock River Hills region of Illinois, and its rolling topography is drained by the Rock River. The park is representative of the Rock River Hills area with rock formations, ravines and unique northern plant associations. A sandstone bluff, adjacent to the river, has given the park its name. "  
Chain O' Lakes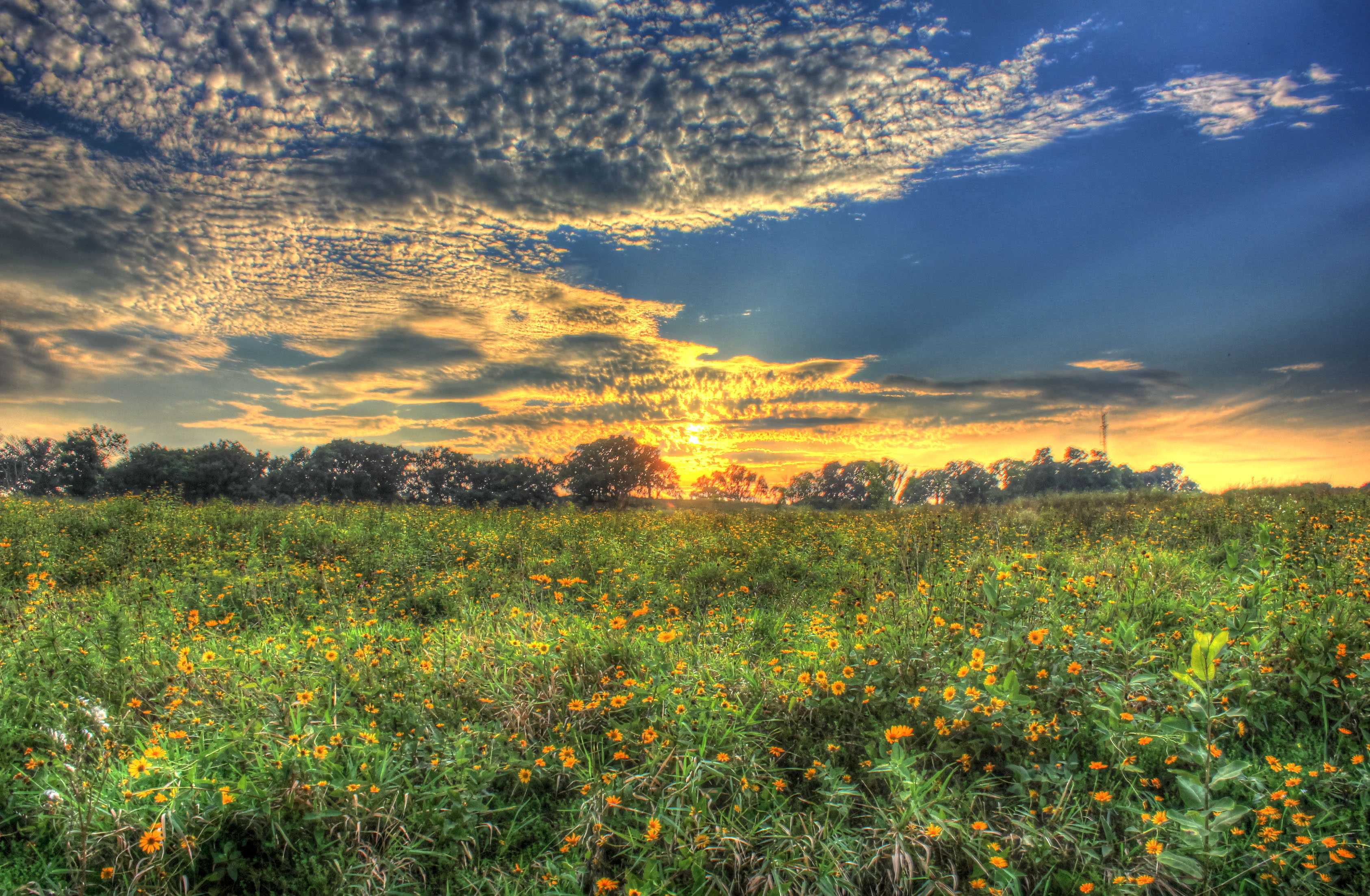 With walkways, trails, and lakes, Chain O' Lakes is a wonderful spot to go boating or a picnic. Look at the multiple waterways as it is near to the suburbs and exceedingly flush with greenery when it warms up! Click here for more info. "Located in the heart of Illinois' largest concentration of natural lakes, Chain O'Lakes State Park is a water-oriented recreation area with outstanding opportunities for boaters, anglers and skiers. The park borders three natural lakes - Grass, Marie and Nippersink - and the Fox River that connects the other seven lakes (Bluff, Fox, Pistakee, Channel, Petite, Catherine and Redhead) that make up the Chain. In addition, the park contains a 44-acre lake within its boundaries. With nearly 6,500 acres of water and 488 miles of shoreline, Chain O'Lakes State Park is the heart of a water wonderland."  
Matthiessen State Park
Matthiessen State Park is open with countless waterfalls for you to see, now if Spring Break is still freezing then this is an apt location for you to visit as you will be able to walk around on the rivers and see frozen waterfalls, but make sure to be careful and keep your balance, better yet get some ice spikes for your shoes. Click here for more info. "Canyons, streams, prairie and forest combine to delight visitors at Matthiessen State Park. Located in central LaSalle County, approximately 4 miles south of Utica and 3 miles east of Oglesby, Matthiessen is a paradise for those interested in geology, as well as recreation. Visitors can expect to see beautiful rock formations in addition to unusual and abundant vegetation and wildlife. All of this, along with park and picnic facilities, make Matthiessen State Park a popular choice for an outing."