It's that season again and what kind of home doesn't have a flannel coaster?
This pinecone wreath is simple and perfect to decorate your door!
A Dryer Vent Pumpkin is a pumpkin that won't rot and doesn't smell!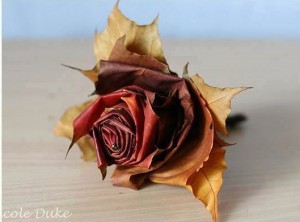 A rose is romantic, and one made of leaves captures the Fall spirit!