This little tip will allow you to hold up your phone hands free and for the cost of a rubberband!
This tip is pretty self explanatory, turn a cereal box into a trash can!
If you have a dent in your car, then this trick should fix it!
A homemade air freshener can give your car the exact smell you want and would be much healthier than a mass produced one!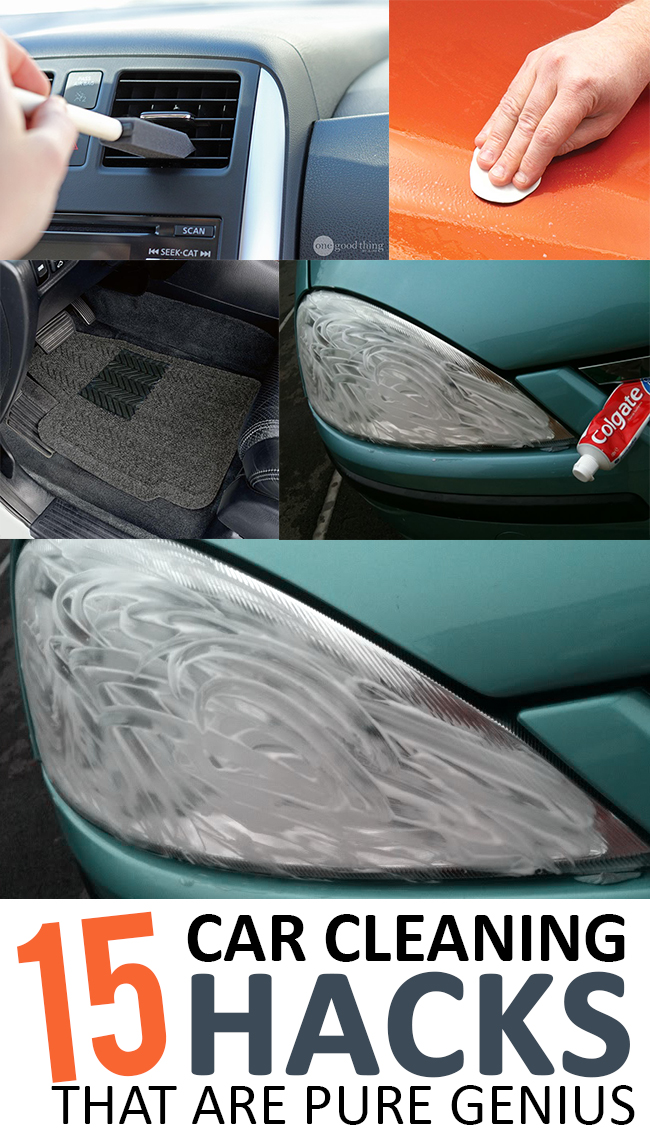 15 car cleaning hacks are a lot and they turned out to be really ingenious!